Secure Online Bill Pay
DETS offers the convenience of paying your bill online quickly and securely.
Please contact the office for assistance at (801) 816-1010.
BEFORE YOU PAY: 
With our new billing/payment system you should have received a text &/or email.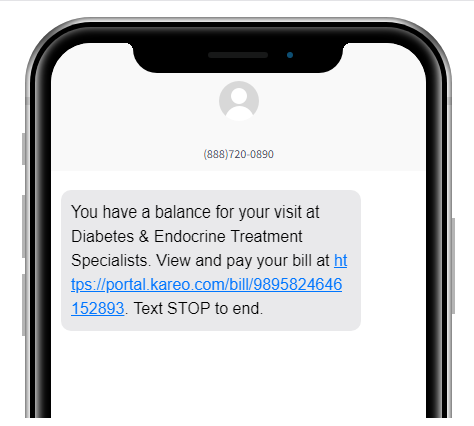 (Sample Text Message)
You first need to create an account using the link provided. (You will see a "View my Statement before I Pay" button.) The statement will show you the breakdown of your charges and the amount owed. You can then continue to pay there or on the website using the Online Payment below. 
Health Plans & Health Insurance We Accept
We always recommend you check with your specific insurance plan to verify our clinic is listed as In-Network to avoid unexpected charges.
If you do not see your insurance plan listed, we may still be able to work with your insurance. Give us a call for more information. 
DMBA (Deseret Mutual Benefits Administrators)
EMI (Educators Mutual)