For this week's Recipe of the Week, I thought I would include this healthy go-to, on-the-run, breakfast bite that makes many muffins for one batch, can easily be frozen, and fits all of the boxes for a healthy food option.
I added the kitchen sink comment because as I was gathering the ingredients, I had to chuckle that they are all items I would have in my kitchen but not necessarily think automatically about using together in a recipe.
As I was preparing this recipe, even my two dogs were happy. They got to have some carrot slivers, a taste of pumpkin puree that spilled on the floor, and even a taste of Greek yogurt. (Did you know your dog can eat those?)
How I found this recipe
I really enjoy the recipes Lauren Allen, the author of this recipe, shares on her website. Her website is full of recipes (both healthy and guilty pleasures), including meal plans, and she even released a cookbook last fall.

I purchased the cookbook and enjoyed the recipes so much, I bought it as gifts for my three daughters and a couple of friends!
They all love it, and even just yesterday, one of my daughters sent me a photo of a recipe she made and said it was delicious, and that everything she has made so far from the cookbook has been a hit!
Carrot Muffins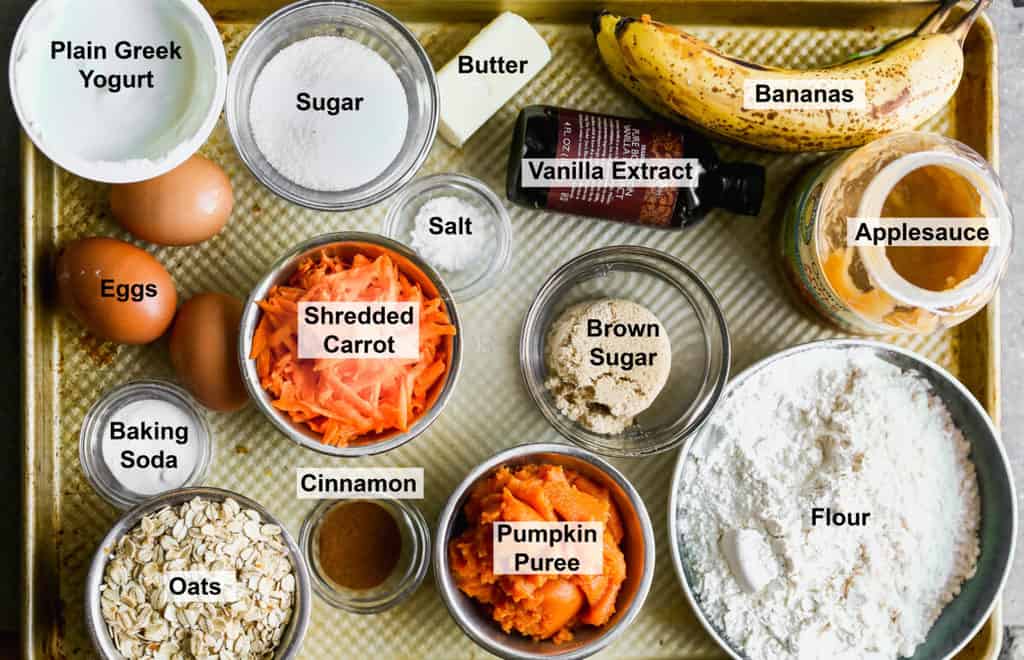 Ingredients
1/3 cup brown sugar
1/3 cup granulated sugar
1/4 cup butter, softened
1/3 cup plain Greek yogurt
1/3 cup unsweetened applesauce
3 eggs
1 teaspoon vanilla
1 cup pumpkin puree
1 1/4 cups shredded carrots (about 2 large)
2 ripe bananas
1 cup rolled oats(quick oats will also work)
2 cups flour (I use half whole wheat and half all-purpose)
1 tsp salt
2 tsp baking soda
2 1/2 tsp cinnamon
Directions
Add sugar, and butter to a mixing bowl and mix well to combine. Add yogurt, applesauce, eggs, vanilla, pumpkin, carrots, and banana, and stir well.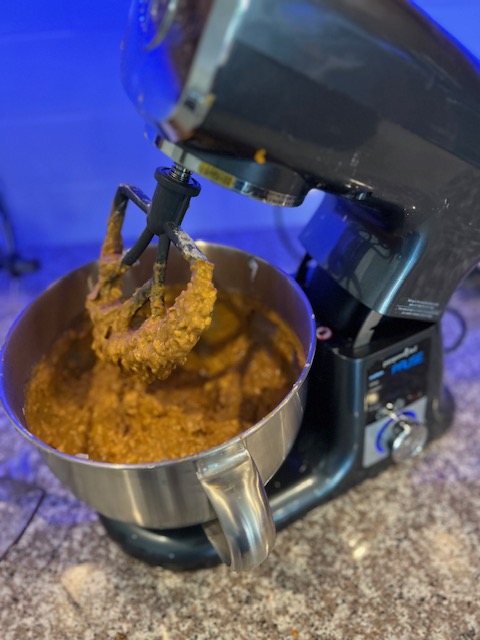 In a separate mixing bowl stir together flour, oats, salt, baking soda, and cinnamon. Add to the wet mixture and stir, just until combined. Divide batter among greased or lined muffin cups (should make about 18 muffins).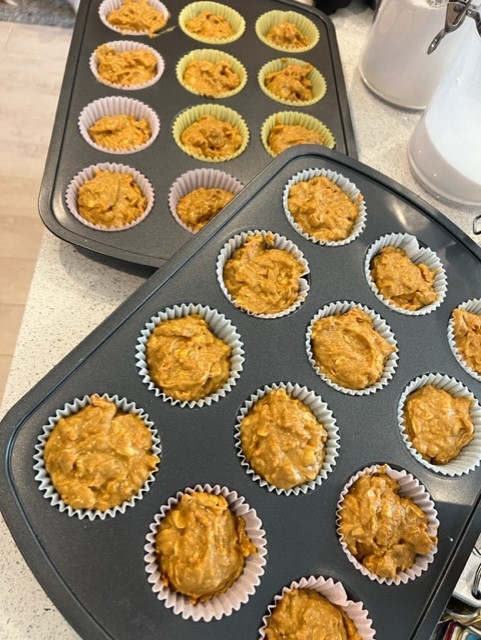 Bake at 375 degrees F for 15-18 minutes or until a toothpick inserted in the center comes out clean.
Here is the recipe direct from Lauren's website, Tastesbetterfromscratch.com. Make sure to check out the variations that can be made to the recipe, too. https://tastesbetterfromscratch.com/carrot-muffins/
Nutritional Info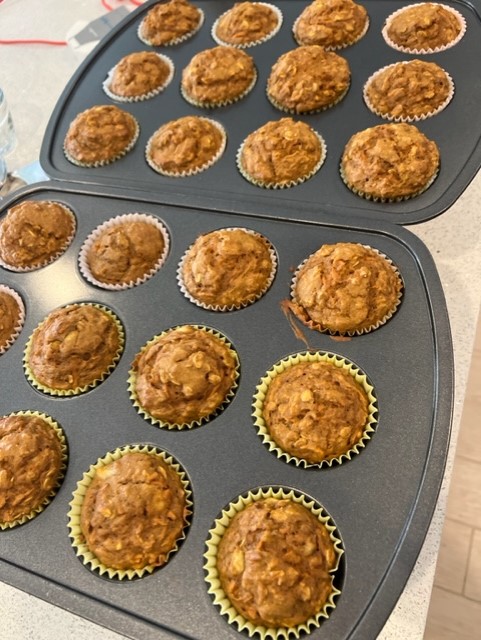 Calories: 151kcal | Carbohydrates: 26g | Protein: 4g | Fat: 4g | Saturated Fat: 2g | Cholesterol: 34mg | Sodium: 312mg | Potassium: 192mg | Fiber: 3g | Sugar: 11g | Vitamin A: 3730IU | Vitamin C: 2mg | Calcium: 30mg | Iron: 1mg