We all know what Fall represents these days… PUMPKIN SPICE EVERYTHING! We loved the recipes shared by diatribe.org but wanted to share a couple of them so you can easily see how to start your day with pumpkin flavors without the spike in blood sugar.
Pumpkin Pie Smoothie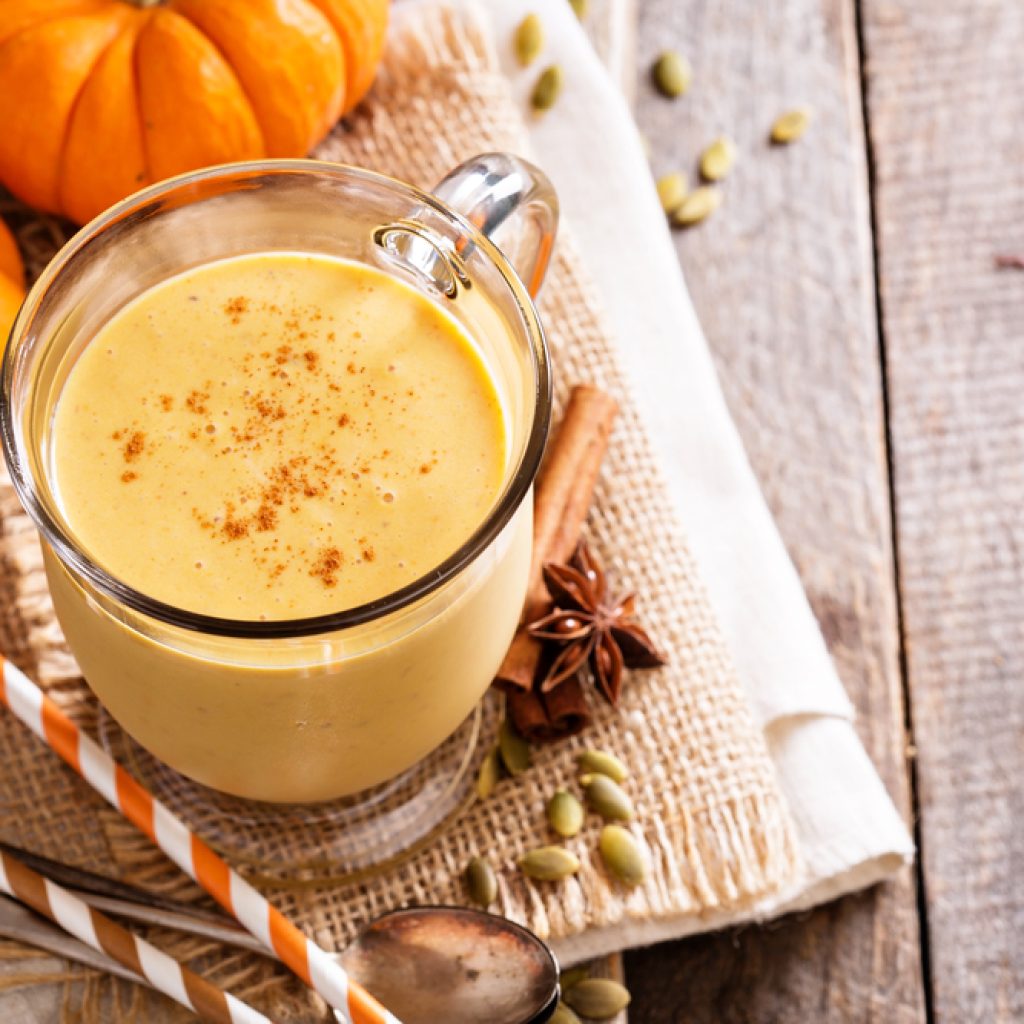 Prep Time: 5 minutes
Total Time: 5 minutes
Serving Size: 1 Smoothie
Ingredients
1/2 cup canned pure pumpkin
1/2 cup Greek yogurt
1/2 cup milk of your choice
1 scoop of vanilla protein powder (optional)
1 teaspoon vanilla extract
pinch of ground cinnamon
pinch of nutmeg
pinch of ground clove
2-3 ice cubes
Directions
Place all ingredients into a blender and blend until smooth, serve immediately.
Pumpkin Pancakes
Start your morning off right with this delicious, high-fiber pumpkin pancake recipe compliments of Mary Wirtz, registered dietitian, and consultant for Mom Loves Best. Made with banana for some extra sweetness, this satisfying breakfast will leave you energized for the day ahead.
Prep Time: 15 minutes
Total Time: 15 minutes
Serving Size: 1 serving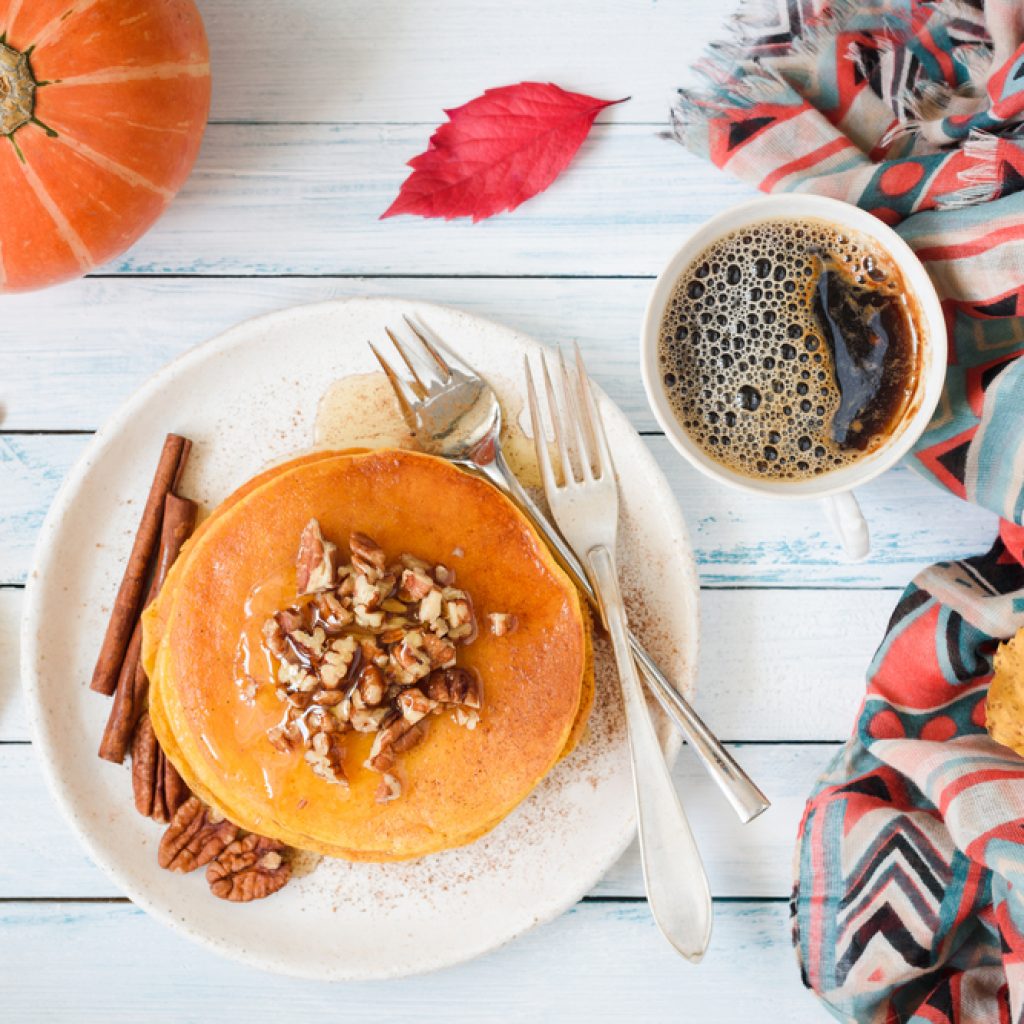 Ingredients
1/2 banana
1 cup pumpkin puree
1/2 tsp baking powder
1/2 cup finely ground almond flour
2 eggs
dash of vanilla
dash of cinnamon
cooking spray (optional)
Low-sugar Greek yogurt, berries, or melted almond butter, for serving
Directions
Transfer all ingredients to a blender. Process until evenly mixed, 20 to 30 seconds (do not overmix).
Meanwhile, heat a griddle or a medium to large nonstick skillet on medium heat and spray with olive oil pan spray.
Ladle about 1/4 to 1/3 cup of the batter onto the skillet and cook until bubbles appear on the surface. Flip the pancakes and cook until golden brown on the other side. Repeat with remaining batter and more cooking spray as needed.
Serve with low-sugar Greek yogurt, a few berries, or a drizzle of melted almond butter.