This recipe is a fantastic alternative to the American hamburger. Packed with 10 grams of fiber and 19 grams of protein this one is an excellent filling meal.
Black Bean Burgers with Avocado Lime Mayo
4 servings
INGREDIENTS
Mayonnaise
1/2 ripe medium avocado, peeled and pitted
2 Tbsp canola mayonnaise
1 Tbsp fresh lime juice
1 Tbsp water
1/4 cup chopped fresh cilantro leaves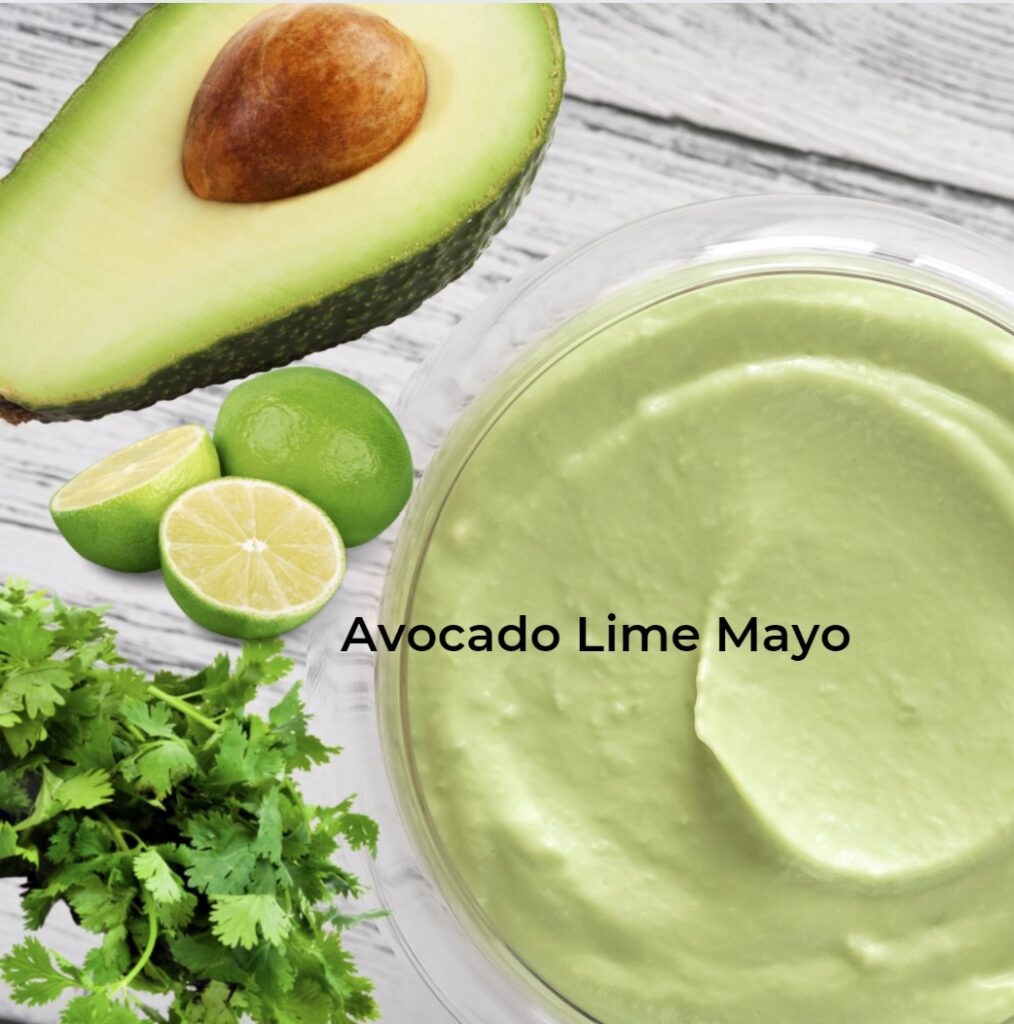 Burgers
1 can (15 oz) black beans, rinsed and drained
1/2 of (15 oz) can kidney beans, rinsed and drained
1/2 cup finely chopped green bell pepper
1/3 cup quick-cooking oats
2 large egg whites
1 Tbsp canola oil
1/8 – 1/4 tsp cayenne pepper
canola oil cooking spray
4 whole-wheat hamburger buns, split and toasted
1/4 cup thinly sliced red onion
4 tomato slices
4 lettuce leaves
4 lime wedges (optional)
DIRECTIONS
Place canola mayonnaise ingredients in a blender, secure lid, and puree until smooth.
Place beans in a gallon-size resealable bag. Using a meat mallet, pound beans to a coarse texture, resembling lumpy mashed potatoes. Place beans in a medium bowl and add bell pepper, oats, egg whites, canola oil, and cayenne pepper. Mix well and shape into four patties.
Coat a large nonstick skillet with canola oil cooking spray and heat over medium heat. Add patties and cook 4 minutes on each side or until they begin to lightly brown. The patties will be fragile, so be sure to turn them gently.
To assemble, spoon 1 Tbsp (15 mL) canola mayonnaise mixture on each bun half. Top each bottom bun with burger, onion, a tomato slice, and a lettuce leaf. Place bun tops over each. Serve with lime wedges.Fresh tip: If desired, omit the buns and serve the patties on the lettuce leaf, tomato slice, and onion. Spoon the mayonnaise mixture on top of the patties and serve with lime wedges.
NUTRITIONAL INFORMATION PER SERVING:
Calories: 300
Fat: 12 grams
Saturated Fat: 1.8 grams
Fiber: 10 grams
Sodium: 785 milligrams
Protein: 19 grams
Carbohydrates: 33 grams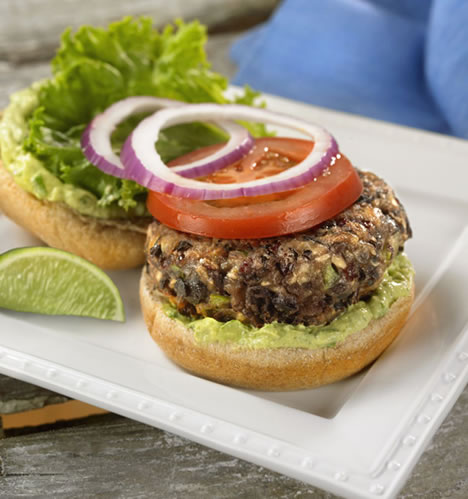 Thanks to Diabetic Gourmet for this recipe. Let us know in the comments if you try it!
Check out previous Recipes of the Week shown on our website